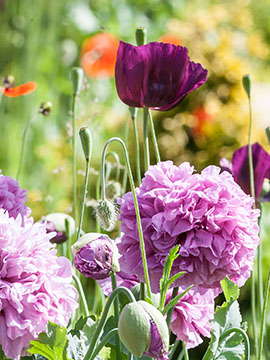 Obituary of MIRA VOGEL
Mira Vogel passed away peacefully in her home on Monday December 20, 2021. She was 91 years of age and was suffering from Parkinson's disease. She was surrounded by her family and her devoted care giver of 7 years, Gifty Attoh.
Mira was married to Arthur Vogel for 53 years. Arthur died in 2004. She is survived by her two daughters, Linda Natelson and Marina Vogel and her sister Edith Asch. Mira had five grandchildren: Evan, Abby, Robby,Samantha and Alexis. She had 7 great grandchildren: Lucy ,Jacob, Daniella,Henry,Sally, Blake and Jack. She was beloved by all and will be greatly missed. Her life experience at times was difficult but she always maintained an optimistic attitude. Her devotion to her family was exceptional.
If you wish to make a donation in her name in lieu of sending food or flowers to the family please consider the following non- profit organizations:
The Michael J Fox Foundation supporting research and development for Parkinson's Disease
https://www.michaeljfox.org
The Children's Brain Tumor Foundation
https://cbtf.org/
Graveside Services
11:00 am
Wednesday, December 22, 2021
Beth Israel Cemetery
Rt 1 & Woodbridge Center Drive
Woodbridge, New Jersey, United States
732-634-2100
Burial
11:00 am
Wednesday, December 22, 2021
Beth Israel Cemetery
Rt 1 & Woodbridge Center Drive
Woodbridge, New Jersey, United States
732-634-2100
Shiva Information
Shiva will be held immediately after funeral service at Clearbrook Community Association ( community clubhouse) Address: 1 Clearbrook Drive Monroe Township NJ 08831