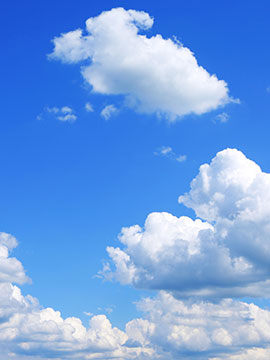 Obituary of DAVID SETH LICHTENSTEIN
David Seth Lichtenstein, also known as Dave Street, passed away in his sleep at home in South Plainfield, New Jersey on April 5th, 2022. David was 72 years old, born November 14th, 1949 in New York City, and lived his life in the New York/New Jersey area. The cause of death was cardiac arrhythmia.
David was born to Alvin and Adele Lichtenstein in New York City, New York, and is survived by his siblings, Marsha Lichtenstein of Albuquerque, New Mexico, Harriet and Ted Pecot of Gualala, California, and Lee and Willows Lichtenstein of Lafayette, Colorado. David is also survived by his nieces and nephews who adored him; Jason Lichtenstein and Morgan Jacobs, Morgan Lichtenstein, Jennifer Pecot, Olivia Pecot, Oakley Lichtenstein, and Maxton Lichtenstein.
David earned a Bachelor's degree in Education from Kean University and a Master's degree in Education from Rutgers University. He was a consultant and writer for the New Jersey Board of Education and worked as a teacher and substitute teacher in some of New Jersey's most underfunded schools. David loved working with children, as reflected in the years he taught and gave educational presentations for public schools. David was a mentor to numerous at-risk youths whom he helped make good choices in life.
David's entertainment experiences spanned his lifetime and included acting, comedy, playwright, songwriting, performer, producer, master of ceremonies, and others. His earlier years encompassed music and comedy with highlights including managing The Misfits, working with The Undead, opening for Phil Ochs, and being a frequent guest on the Joe Franklin show. Later in his career, David combined his educational and entertainment backgrounds to start Dave Street Programs doing presentations in public schools addressing topics such as anger management, recycling and the environment.
David was an avid sports fanatic and collector of sports memorabilia. He enjoyed geology and was a collector of fossils. He cherished and celebrated his family and friends and found good in everyone. David made a difference and touched many hearts and will be warmly remembered for his kindness, joyful spirit, friendship, and love.
A burial ceremony is scheduled for Wednesday, April 20th, 2022 at 01:30 pm EST at Mount Lebanon Cemetery, Iselin, NJ and will be accessible via Zoom. A memorial celebration of David's life is being planned for this summer; the details will be made available once decided.
Graveside Service
1:30 pm
Wednesday, April 20, 2022
Mount Lebanon Cemetery
189 Gill Lane
Iselin, New Jersey, United States
732-283-1010
Burial
1:30 pm
Wednesday, April 20, 2022
Mount Lebanon Cemetery
189 Gill Lane
Iselin, New Jersey, United States
732-283-1010
Zoom Meeting
https://us02web.zoom.us/j/83788858000?pwd=KzRRa2ZYMFhJVCtvVXZaQ21KSUFFdz09 Meeting ID: 837 8885 8000 Passcode: Israel