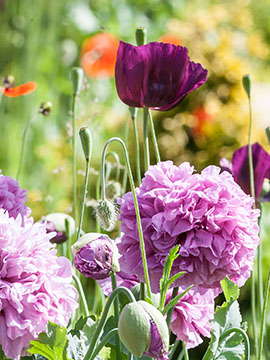 Obituary of CELIA JACOBOWITZ
Celia Jacobowitz, our beloved mother, passed away on October 7, 2019. She was married to Judah Jacobowitz for 58 years until his death in 2005. They had two children, Elliott and Diane.
Celia was born and educated in Newark, NJ. After completing high school, she met her future husband, Judah, from New York City, while on vacation in the Catskills. They got married in 1947 and started a family soon after. Celia and Judah moved to New York City, Elmsford, NY, White Plains, NY, and finally, Princeton NJ. Judah Jacobowitz was a mechanical engineer, who worked many years for Mobil Oil, and passed away in 2005. In 2014, Celia moved into the Stonebridge at Montgomery senior living facility in Skillman NJ, where she lived till her passing.
Although Celia came from poor beginnings, growing up during the Great Depression, she spent a lifetime growing and developing into a very special human being. She was the first person in her family to earn a high school degree, graduating from South Side High School in Newark in 1942. Immediately out of high school, she contributed to the World War II women's war effort, working in the Office of Dependency Benefits of the War Office. Her ID button said "GET 'EM PAID".
In her senior years, after her kids had flown the nest, she made Bat Mitzvah, and earned a bachelor's degree in psychology from Rutgers University. She worked at a number of jobs, including two positions at Princeton University, in the Intercollegiate Athletic Department and at the Princeton University Library.
Celia was known for her ability as a "people person"; someone who was well liked by so many people, and who made many special friends over the years. Even in her last years, her unique brand of humor brought laughter to those around her. She especially loved popular music of the 30's, and 40's, and she loved to dance. Everyone who knew her also knew of her tremendous love for cats.
Celia is survived by her children, Elliott Jacobowitz of Andover, MA, and Diane Jacobowitz of Brooklyn, NY, and their spouses, Sara Martin and Richard Merle, respectively. Celia is also survived by two grandchildren, Eliana Merle and Jessi Jacobowitz. She is also survived by nieces and nephews Larry Hodes and his wife Enid Hodes of Tacoma Park, MD, Suzanne Hodes of Seattle, WA, Ronald Jacobi and his wife Carol Jacobi of Pacific Palisades, CA, and Susan Jacobi of New York, NY. And finally, she is survived by her beloved cat, Sonny Boy.
Memorial Service
3:00 pm
Sunday, November 3, 2019
ClubHouse
Stonebridge Senior Living Facility, 900 Hollinshead Spring Road
Skillman, New Jersey, United States