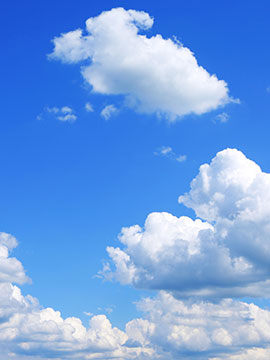 Obituary of HAROLD KAUFMAN
Harold Kaufman, chemist/scientist, died October 13, 2019 peacefully at home.
Harold was born in Brooklyn, NY to Joseph and Rose (Mangel) Kaufman. The son of immigrants, Harold grew up in Williamsburg, Brooklyn and attended Eastern District High School (now Grand Street Campus High School). He attended Brooklyn College, where he majored in chemistry and met the love of his life, Elaine (Sommers), his wife of 63 years. They married in 1956. Harold then attended University of Pittsburgh, where he earned a PhD in organic chemistry.
Harold had a successful career as a chemist working at Mobil Chemical in Edison, New Jersey and J.T. Baker Chemical Company (a subsidiary of Proctor & Gamble), in Phillipsburg, New Jersey, as a Vice President of Research and Development, from which he retired. He patented numerous inventions, especially in the field of crop chemicals, including Bag-A-Bug for beetles and Gypsy moths. He was the organizer of Gordon Research Conferences in Chemistry, and created a Nobel Laureate lecture series. He was a proud 60+ year member of the American Chemical Society. He enjoyed mentoring young scientists throughout his career.
In addition to science, Harold was an avid sports fan with an extensive autograph collection, and a skilled artist, showing his oil paintings in New Jersey and Florida. He enjoyed talking science, spending time with his children and grandsons, rooting for the Yankees, attending operas and Broadway theater, listening to classical music, visiting art museums, socializing with friends, and swimming. Harold and Elaine were enthusiastic ballroom and country line-dancers. Additionally, in his earlier years, he travelled extensively with family and friends. For 50 years, he lived in Piscataway, New Jersey, and for the last seven years of his life he lived happily at Windrows in Princeton, where he sang in the choir with Elaine, played poker, and founded a science club. He is survived by his wife, Elaine, his daughter, Michele B. Kaufman (Jo Ellen Fusco), son Roy Kaufman (Cindy Derrow), and two grandsons, Jordan and Caleb Kaufman.
Chapel Service
12:00 pm
Wednesday, October 16, 2019
Goldstein Funeral Chapel
2015 Woodbridge Avenue
Edison , New Jersey, United States
732-777-0032
Burial
1:30 pm
Wednesday, October 16, 2019
Beth Israel Cemetery
Rt 1 & Woodbridge Center Drive
Woodbridge, New Jersey, United States
732-634-2100